About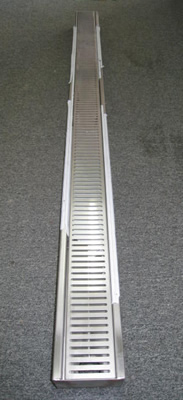 Our Vision is to be recognised as a first choice supplier of stainless steel drains to the Building, Food and Pharmaceutical Industries.
We have designed a wide range of user friendly products to provide solutions to many common drainage problems faced by our customers.
In addition, our friendly staff can assist with a custom designed product to provide solutions to our customer's unique requirements.
For instance we provide:
Splash backs for balconies
Wide drains for smoke ovens and cookers
Different range of grates
Slot drains for high traffic areas
Foot baths
Freezer door thresholds